Venue
University of South Eastern Norway – Campus Drammen
ICSOB2021 – 12th International Conference on Software Business, December 2021, Drammen, Norway
Conference Venue
The conference is hosted at Business school, University of South East Norway (USN) – Campus Drammen. USN has 88 undergraduate programs, 44 master's programs and 8 PhD programs. Measured in the number of students, USN is among the largest in higher education in Norway. Drammen campus is located 10 minutes walking distance from the Drammen train station and 5 minutes walk from the bus station.
To learn more about the region and activities, please check this excellent write-up: VisitNorway
Travel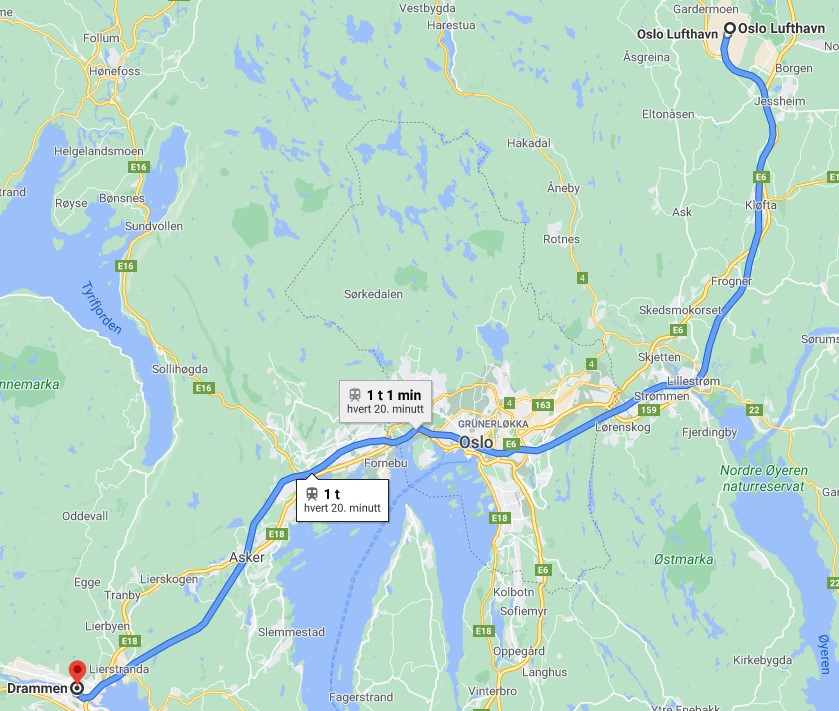 Travel from Oslo Airport: 70 minutes by train. Travel from Oslo Central Station: 1,5 hour by bus or 60 minutes by a combination of bus and train.
Accommodation
Comfort Hotel Union Brygge
This modern hotel is found in central Drammen, next to Union Scene Cultural Centre. Guests can enjoy free WiFi internet and a complimentary organic breakfast. Just 5 minutes' walk from Comfort Hotel Union Brygge is the terminal for the Oslo Airport Express Train. Booking.com
Scandic Ambassadeur Drammen
Scandic Ambassadeur Drammen is a lovely hotel centrally located in Drammen, within walking distance of the train station and the airport express train. The hotel is located by the water, a short distance from the beach. Read more at their website
Quality Hotel River Station
The Quality Hotel River Station is located right next to the Drammenselva river, within easy reach of the train station and Bragenes on the other side of the river. The hotel features 14 floors, 247 rooms, conference facilities and a restaurant. Read more at their website